Kamloops Winery Packages
There's no shortage of amazing wineries nearby when you stay at our hotel. Take your pick of packages below, complete with great rates and insider perks.
To reserve, call us at 250-374-4144.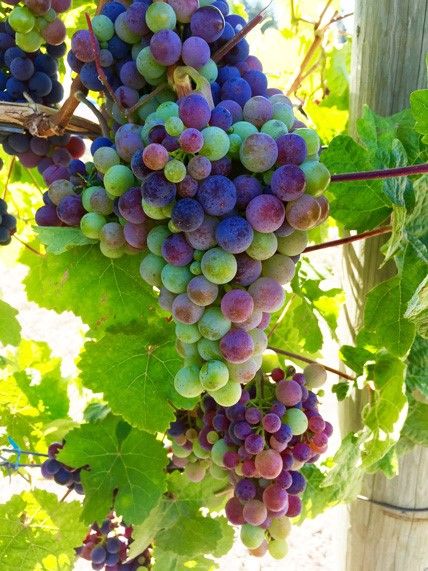 DiVINE CRAFT BEER & WINE TASTING TOUR
Rates from $240
12 - 5 PM

Bring your friends, family, or coworkers for an afternoon of fun. Your experience begins with visits to two wineries along the scenic Kamloops Wine Trail, and then to two craft breweries for sampling, tours and more. This tour includes visits to two or three of the following wineries, and two breweries:
___________________________________________________________
WINERIES & WILDLIFE TOUR
Rates from $203
11 AM - 3 PM

Visit two wineries along the scenic Kamloops Wine Trail, as well as the British Columbia Wildlife Park. Wander the 106-acre zoo, and be sure to visit Clover, the resident Kermode Spirit Bear. This tour includes visits to the following wineries:
Kamloops Wine Trail
Full Day
Rates from $240
Linger longer on the Kamloops Wine Trail with this package. Kick back and relax in style as you visit some of the area's most upscale wineries. This tour includes visits to three or four of the following destinations:
Half Day
Rates from $203
Enjoy the area's newest wine region, where the views equal the vintages. The Kamloops Wine Trail is an adventure for all your senses. Experience refined elegance and unbridled nature in the perfect pairing. This tour includes visits to three of the following wineries:
WINERIES & WATERFALL TOUR
Rates from $260
9:30 AM - 5 PM

This unique group of wineries is located in one of the most northern grape growing regions in North America. Each vineyard has its own individual micro-climate, giving each wine variety its own unique flavor. Insider tip: An easy 15-minute walk up Reinecker Creek will give you incredible views of the stunning Margaret Falls. Visit up to four wineries with this package:
___________________________________________________________
LAKE COUNTRY'S SCENIC SIPS
Rates from $270
9 AM - 5 PM

Join us on a day of sipping the diverse and award-winning wines of this spectacular region. The only thing better than these wines are the spectacular views you're sure to love. This tour travels to Okanagan Spirits Craft Distillery, and up to four of the following wineries: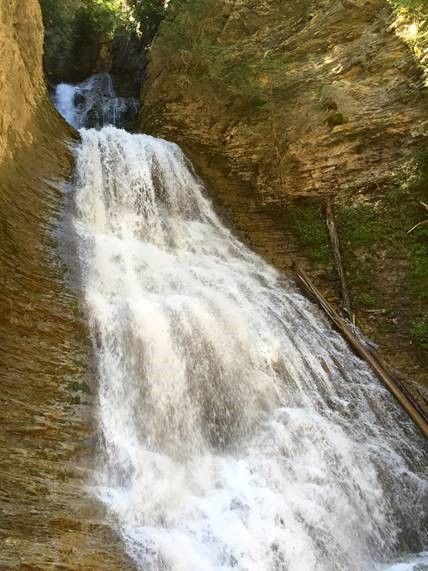 SUMMERLAND SIPPERS WINE TOUR
Rates from $270
8:30 AM - 5:30 PM

Bottleneck Drive is a group of Summerland area Okanagan wineries that offer wines and vistas as diverse as the hard working, friendly people that welcome you there. A peaceful meander off the busy highway that takes you to friendly and engaging winery experiences.
The tour of Summerland Wineries includes up to 5 of the following:
WONDERFUL WESTSIDE WINE TRAIL TOUR
Rates from $270
8:30 AM - 5:30 PM
The Westside Wine Trail is home to some of the most accomplished winemakers in the valley. It is quintessential Okanagan – with rolling hills of vineyards, scenic lake views and leisurely rural roads. Come and embrace the passion of the proprietors, winemakers, and chefs of this picturesque wine trail. This tour includes up to 5 of the following wineries:
To reserve any of the packages above, call us at 250-374-4144.
What's Nearby
50th Parallel Estate

8th Generation Vineyard

Arrowleaf Cellars

Beaumont Family Estate Vineyard

Blind Tiger Vineyards

Celista Estate Winery

Crannóg Ales

Dirty Laundry Winery

Evolve Cellars

Ex Nihilo Vineyards

Fitzpatrick Family Vineyards

Gray Monk Estate Winery

Harper's Trail Estate Winery

Indigenous World Winery

Intrigue Wines

Larch Hills Winery

Little Straw Vineyards

Mission Hill Family Estate

Monte Creek Ranch Estate Winery

Mount Boucherie Estate Winery

Privato Vineyard and Winery

Quails' Gate Estate Winery

Recline Ridge Vineyards and Winery

Red Collar Brewing Company

Rollingdale Winery

Sagewood Winery

Silkscarf Family Boutique Winery

Sumac Ridge Estate Winery

Sunnybrae Vineyards and Winery

The Hatch Winery

The Noble Pig

Thornhaven Estate Winery
How To Get Here
Unable to find directions, please try again.